Five employers to participate in job fair Tuesday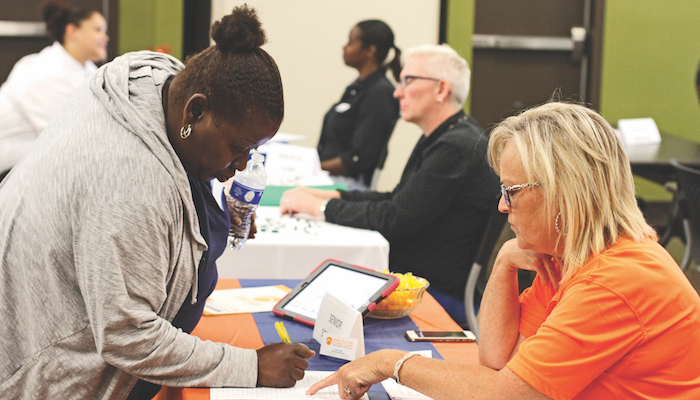 The Goodwill Career Solutions center at 2955 S. Church St. in Murfreesboro will host a job fair from 10 a.m.-1 p.m. on Tuesday, June 19, for five employers seeking to fill more than 200 positions in Rutherford, Davidson and Bedford counties.
Employers include YMCA, Cameron Staffing, Integrity Staffing, Century Mold and Contemporary Services. Openings include warehouse worker, machine operator, childcare and forklift driver. Rates of pay reach $13 per hour.
Representatives from these companies will be on-site and interviews are possible, so job-seekers should dress for success. Job candidates are encouraged to bring a resume, photo ID and their Social Security card or birth certificate.
JOB FAIR FOR FIVE EMPLOYERS
When: Tuesday, June 19
10 a.m. – 1 p.m.
Where: Goodwill Career Solutions
2955 S. Church St.
Murfreesboro, Tenn.
The Goodwill Career Solutions center in Murfreesboro now hosts job fairs on the third Tuesday of each
month. More information on job fairs and job training can be obtained by calling (615) 346-1818 or visiting www.giveit2goodwill.org/careersolutions.