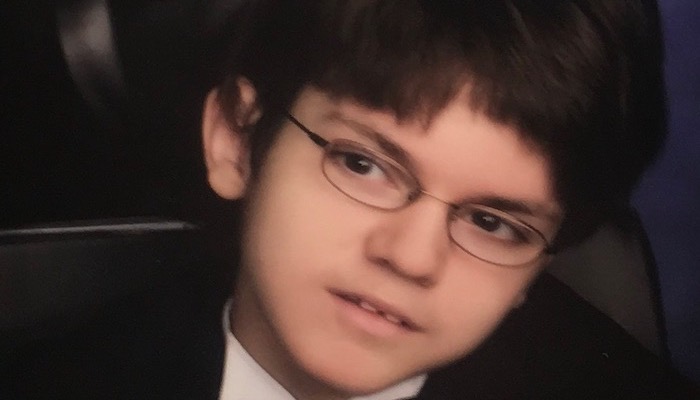 James Randall Bozeman III, age 21, of Murfreesboro passed away Sunday, January 6, 2019. James was the son of Amelia and Randy Bozeman of Murfreesboro. He was the grandson of the late Ruby and the late Randall Bozeman, Tony and the late Brenda King, and Jane Nunley, all of Alabama.
In addition to his parents, James is survived by his siblings Alexandra (Davis) Sharp and Ava and William Bozeman, all of Murfreesboro.
James was a member of First Baptist Church, and he was a student at Oakland High School. He loved watching action movies with his brother and riding horses at Full Circle Therapy.
James faced many health challenges throughout his life. Through it all, he was sweet, and funny, and so very loving. He did not say a word, but his eyes and his expressions spoke volumes. James' family is devastated, yet comforted in the knowledge that he is with Jesus, and that he feels no pain, only freedom. There is total healing in heaven, and James now has that healing. He left us knowing that he was deeply, deeply loved. The family is grateful for excellent care from Dr. Marcie Castleberry and the team at Saint Thomas Rutherford Hospital.
Family visitation will be held Thursday, 4:00 pm – 8:00 pm at Woodfin Funeral Chapel in Murfreesboro. A celebration of James' life will be held Friday at 1:00 pm, also at Woodfin Funeral Chapel with The Rev. Dr. Noel Schoonmaker and Rev. David Cates officiating. Burial will be in Evergreen Cemetery.
In lieu of flowers, memorial donations in memory of James may be made to the First Baptist Church Youth Ministry or to the Saint Thomas Rutherford Hospital Foundation.