Laura Helen Wickman Ogle obituary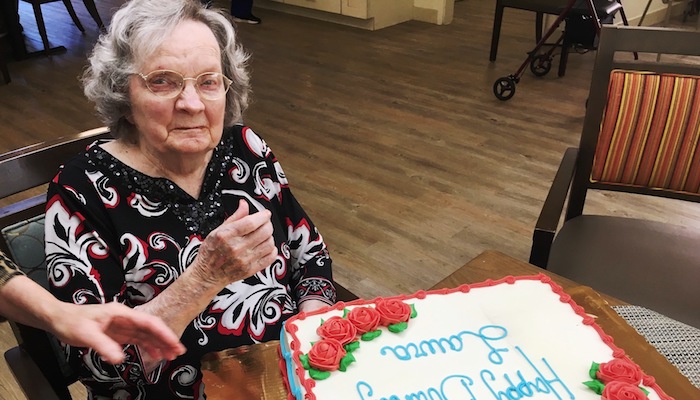 Laura Helen Wickman Ogle, age 95 of Nashville, died Wednesday August 22, 2018. She was a native of Neebish Island, MI and was preceded in death by her husband, Edwin Hardy Ogle and parents, Morgan and Maude Wickman. Mrs. Ogle was of the Presbyterian Faith and retired Manager with Southern Bell and AT&T.
She is survived by her daughters: Carol Dashiff of Nashville, Lillian Giaccone and husband Charles of Florida, Grandchildren, Julie Abbate of Florida, Gregory Giaccone and wife Michelle of Florida, Duncan Dashiff and wife Melissa of Nashville; great-grandchildren, Stephen, Adelaide, Cole, Kyler, Nicholas; sister, Jean Smith of Michigan.
In lieu of flowers, the family request donations be made to the Alzheimer's Association www.alz.org or charity of their choice.
Graveside service will be 11AM Saturday at Evergreen Cemetery. www.woodfinchapel.com