MFRD Takes Victory Over MPD in Guns N Hoses Charity Softball Game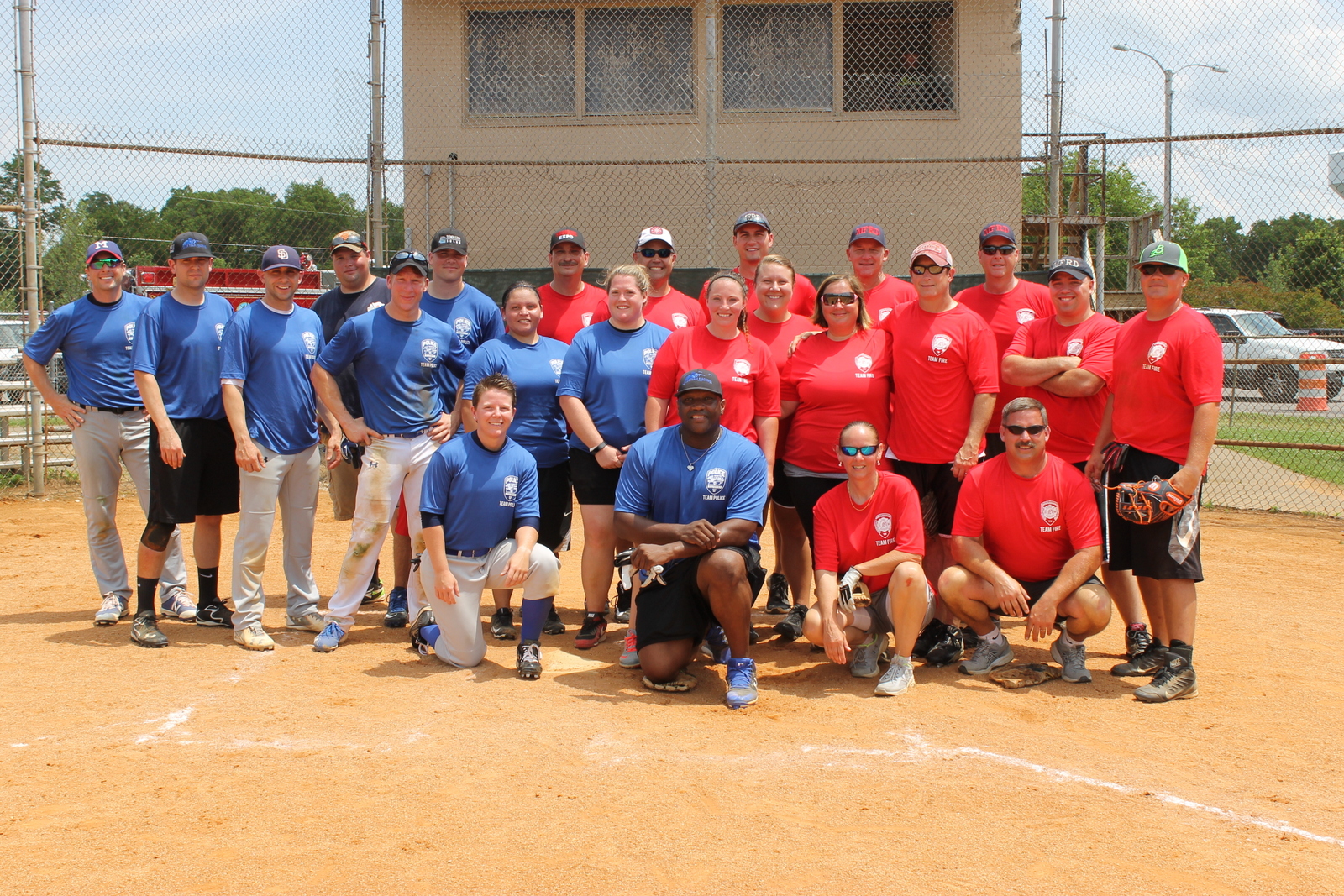 Murfreesboro Fire Rescue Department extinguished Murfreesboro Police Department's hope for a victory in the last inning of the Guns N Hoses charity softball game Saturday at Old Fort Park.
In a back and forth game where the lead was exchanged several times, MFRD secured the win 16-15.
The two departments collectively make up the "Boro Public Safety" Relay for Life Team.
"The real winners to us are the men and women who benefit from the funds raised by our efforts," said Fire Rescue Chief Mark Foulks. Proceeds assist Rutherford County's efforts to raise money for cancer research through the American Cancer Society.