Mom Remembers Last Moments with Blackman High Student Before Deadly Crash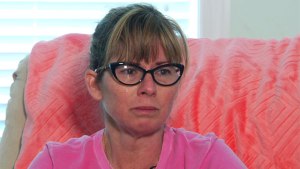 Five Blackman High School teenagers were involved in a crash in Murfreesboro over the weekend. Johntae Adams and Ethan Economy, both 16, were killed.
News 2 spoke with Ethan's mother Monday afternoon, and it quickly became clear that he was the center of her universe. It's also evident when you look around her home and see all of his pictures and artwork on display.
"He was my everything. He was my sunshine. I would sing that to him all of the time," said his mother Meg Ross.
PREVIOUS: Mother identifies 2nd Blackman High School student killed in crash
Ross told News 2 she and Ethan had an argument after he got home from work Friday evening. She told him he couldn't go out with his friends, but as soon as she turned her back, he was gone.
"He snuck out," she said.
Ross said her son was a really good kid but was "just being a teenager."
Ross said from what she understands, Ethan and four of his friends from school went to a party, and they were on their way home when they hit a guardrail, rolled and the car burst into flames."He had been doing those teenager things that kids do. I heard the front door open and close and I said, 'Ethan? Ethan did you leave?' And I ran outside and looked all around but apparently they were already gone," Ross recalled.
She said, "Johntae was driving and Ethan was behind him and a woman I heard stopped to try to pull children out of the vehicle."
When Ross heard what happened, her world crumbled.
"I fell," she said. "Someone from the highway patrol called me and I answered the phone immediately and I remember saying, 'Where is he? Is he okay?' He didn't say anything. I said, 'Is he dead?' He didn't say anything. I said, 'Is he dead?'
And he said, 'Ma'am, do you really want to do this over the phone?'"
Ross is a single mother said it's just been her and Ethan for the past 14 years.
"I would tell him, 'Me and you against the world buddy, me and you against the world,'" said Ross.
Neither of them had any idea how soon that would end.
Ross told News 2 that two of the boys were released from the hospital.
She's planning a funeral service for Ethan possibly as soon as Saturday. She said everyone who knew and cared about her son is welcome.
A GoFundMe page has been set up to help the teenager's family with funeral expenses.
The deadly crash remains under investigation.
Courtesy of WKRN News 2