Murfreesboro City Schools Extended School Program Hosted Summer Camp For Fifth and Sixth Graders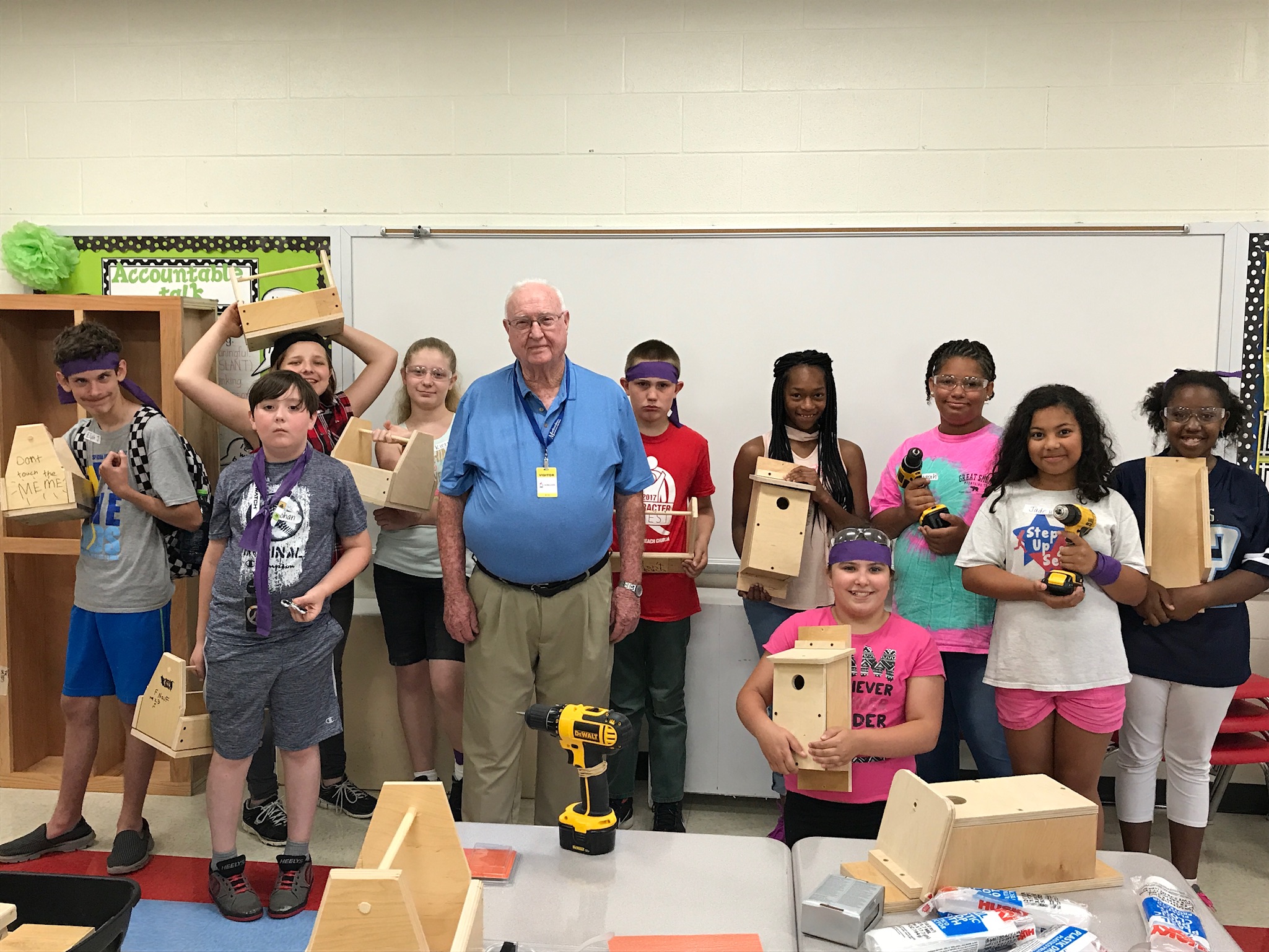 Fifth and sixth graders from Murfreesboro City Schools' Extended School Program attended Camp Big Shots, a two-week summer camp organized specifically for older students.
Camp Big Shots, which took place this summer at Hobgood Elementary School, included students from eleven Murfreesboro City Schools. During this camp, students participated in a wide variety of activities. From learning about woodworking by building a shed and birdhouses to testing their culinary skills in the kitchen, there were activities fit for each child's interests. They also learned about coding and robotics through iPad apps.
"Our main goal of the camp was to provide a special experience for our older students, away from regular ESP site," said Anna Miller, Site Director for the Extended School Program.
Certified teachers were also involved with the two-week camp. Matt Clarady from Mitchell Nelson led the students in archery each day. Kim Nelson from Black Fox Elementary and Herman Nelson, formerly at John Pittard, taught coding, Lego robotics and conducted science experiments with the students.
Camp Big Shot campers also visited the U.S. Space and Rocket Center in Huntsville, Alabama, canoed down the Caney Fork River, and swam at Nashville Shores.
"Many students had not been canoeing before our trip, so it was very exciting to float down the Caney Fork River with 48 students," said Miller. "Our camp ended with a fieldtrip to Nashville Shores – a great way to end two weeks of non-stop excitement!"