Murfreesboro Little League 2019 Spring Registration is Open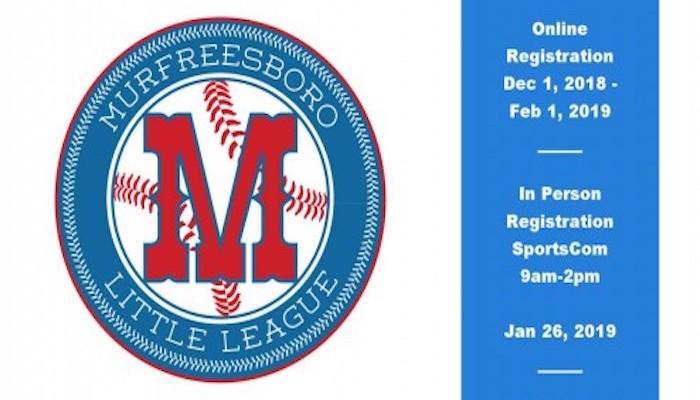 Don't forget!!! Registrations are coming in at almost double the pace of last season…guarantee your spot today!
Registration for the 2019 Spring season is open online.
As our league continues to grow, we suggest coaches and players please sign up ASAP to guarantee your spots!
We will offer leagues for all age divisions:
T-Ball 4/5
Coach Pitch 6
Coach Pitch 7/8
Minors 9/10
Majors 11/12
Seniors 13-16
Key Dates for this season:
12/1 – Online registration opens
1/26 – In-Person Registration Day at SportsCom
2/1 – Online registration closes
2/9 – Evaluations for CP 7/8 league at Six1Five Sports Training
2/16 – Evaluations for MN 9/10 & MAJ 11/12 leagues at Six1Five Sports Training
3/1 – Practices Begin
4/6 – OPENING DAY
5/4 – OPENING DAY for Seniors Division
5/5 & 5/19 – All-Stars Clinics
6/1 – Regular Season Championships
6/2-6/8 – Season Tournament
For questions, please contact us using the "Contact Us" page on our website, or feel free to reach out to the appropriate commissioners or league contact via the "League Contacts" page on their website.