Nancy Perkins Jordan Muir obituary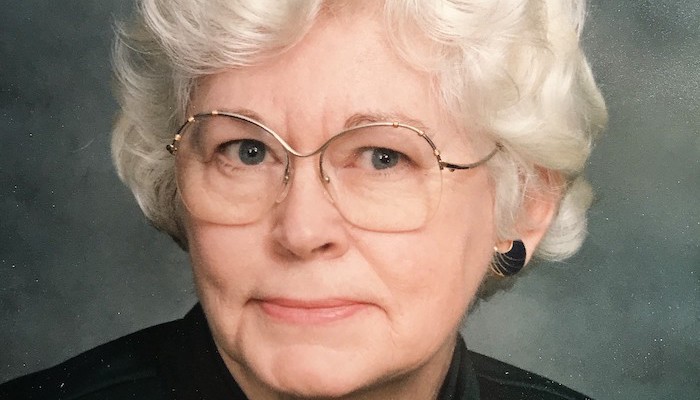 Nancy Perkins Jordan Muir, age 93 of Indianapolis, Indiana, formerly of Franklin, Tennessee died Sunday in Indianapolis. She was a native of Murfreesboro and a daughter of the late Edward Leland Jordan and Eliza Evelyn Tilford Jordan. In addition to her parents, she was preceded by her husband, Duane Muir in 2017, her son Scott Muir, and her brothers Edward L. Jordan, Richard Jordan, John Jordan, and sister Evelyn Jordan Williams.
Survivors include a daughter, Karen Cummins, and grandsons Benjamin Cummins and Daniel Cummins all of Indianapolis.
Nancy was a member of the DAR and Magna Charta Dames. She donated extensive genealogy work to the Historical Societies of Rutherford County and Williamson County in Tennessee. She was a graduate of Scarritt
College for Christian Workers and Peabody Teachers College in Nashville. She was a teacher, librarian, loving wife, mother, daughter and grandmother in her lifetime.
Visitation with family will be Friday, March 15, 2019 from 10:00 a.m. until the time of memorial services beginning at 11:00 a.m. at Bethlehem United Methodist Church, 2419 Bethlehem Loop Rd. Franklin, Tennessee.
An online guestbook is available for the Muir family at www.woodfinchapel.com.