PROSE Expands to Tennessee with Launch of New Murfreesboro Boutique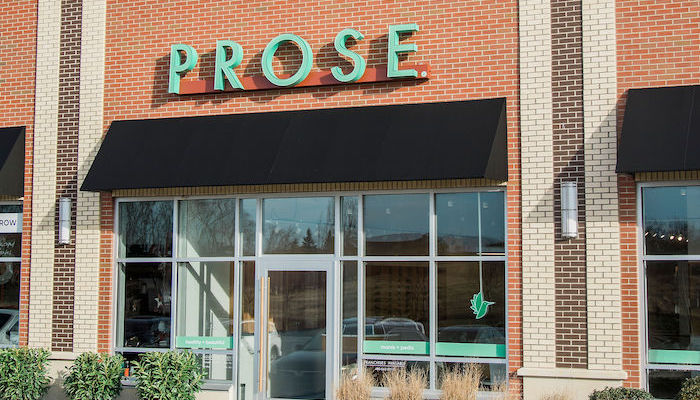 PROSE, a nail boutique that has reinvented the nail salon experience with a healthy approach to hand and foot care, has announced the launch of their new location in Murfreesboro, TN. The boutique, located at 2306 Medical Center Parkway, Suite B-3, will celebrate its grand opening on Thursday, March 21st with a Grand Opening event and ribbon-cutting ceremony.
PROSE has reimagined the category with its state-of-the art design and unparalleled dedication to providing a clean and comfortable environment using advanced sterilization techniques. By offering thoughtful touch points such as hooks for purses, complimentary ring cleaning, healthy refreshments and phone chargers, PROSE delivers a relaxing experience that is free of overwhelming toxicsmells. PROSE's team of Artists expertly apply world class products without using any harsh chemicals, resulting in beautiful and healthy manicures and pedicures. PROSE offers a risk-free membership model designed to make manicures and pedicures a regular and affordable part of the consumer's lifestyle. At the new Murfreesboro boutique, PROSE is offering all first-time guests a manicure and pedicure for $50.
PROSE Murfreesboro will be opened by Chris Conlee along with his wife Carissa Conlee, brother-in-law Chuck Lewis, his wife Dwana Lewis and partner Jennifer Johnson. Conlee is a seasoned marketing professional who will use his vast experience to launch PROSE in Tennessee. Throughout his career, Conlee has led marketing for global and national brands as well as specialized in direct consumer campaigns. "We are excited to bring PROSE's high standards in nail care and attention to detail to the fast-growing community of Murfreesboro," said Conlee. "Local residents can now enjoy an enriching and relaxing experience knowing we have taken great care to ensure the environment is clean and toxic-free."
This is the fourth US boutique opening for PROSE, a healthy and enriching, member-based hand and foot care brand thatwas created by former Massage Envy® President and CEO David Crisalli. "PROSE cares deeply about our communities we serve daily," said Crisalli. "Our thoughtful and measured growth brings the brand to Tennessee and to even more consumers who realize regular hand and foot wellness, and beautiful nails, are an important part of a life well-lived. We're thrilled to support Chris Conlee and his team as we make a positive difference in Murfreesboro."
About PROSE
Headquartered in Phoenix, Arizona, PROSE has innovated and transformed the traditional nail salon into a thoughtfully inspired boutique experience.Through its sleek and smart design, PROSE elevates the member and guest experience by focusing on consistently being healthy, on-trend, comfortable and clean. The boutique brings healthy relief to hands and feet by only using high-quality, non-toxic and hypoallergenic products that are expertly applied by professional nail artists. The PROSE experience is relaxing, results-driven and free of overwhelming smells. Through its risk-free and affordable membership program, PROSE provides guests a unique option to receive services with savings for themselves, family and friends. The lifestyle brand also focuses on elevating the profession of its artists by creating a healthy culture that rewards and respects their artisanal talents. For additional information, visit www.myprose.com.