Oaklands Oktoberfest Coming Next Month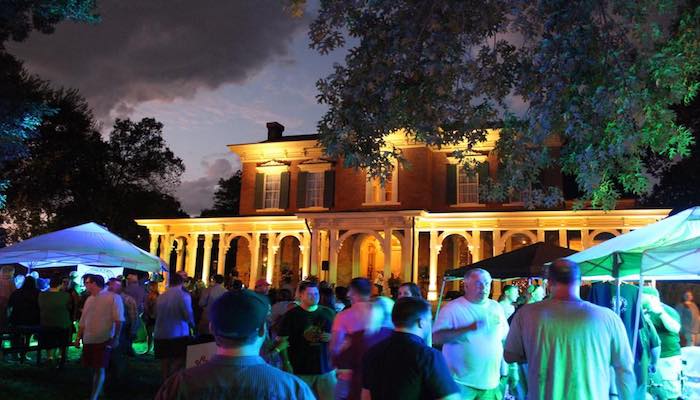 Oaklands will host its fourth-annual Oktoberfest on Saturday, September 29 th from 5:00 to 9:00pm. This unique "fun-raiser" supports Oaklands Mansion and features many local craft brewers such as Blackstone Brewing, Cedar Glade Brews, Cheap Ass Bastard Brewing, Harry's Brewhouse, Life is Brewing, Lytle Creek, Mantra Artisan Ales & Emerald Abby, Mid-State Brewsters, Mid-State Brew Crew, Mos Alesley Brewing, Overall Brewing & Blending, Panther Creek Brews, Smackdab Brewing, Spring Street Brew Garage, Steel Barrel Brewing Company, Vitruvian Artisan Ales, VonSeitz Theoreticales, as well as Murfreesboro's own, The Green Dragon Pub and Brewery. In addition to this impressive list of craft brewers, we also welcome the number one independently owned cider producer in the nation, Bold Rock. They are bringing their multi award-winning IPAs. Our friends from both Shifty's Liquor and Beer and Stones River Total Beverage will both be pouring additional brews.
Murfreesboro's own band, The O'Donnells will take stage on the front porch of the mansion at 6:00. Sample German fare from FitzWillys, grab a gourmet hotdog from That's My Dawg or go south of the border with Catarina's. If you want to learn more about the science behind the beer, our friends Middle Tennessee State University's Fermentation Science Program will be here to represent their exciting new program and the art of craft beer. You can also watch local games thanks to AT&T Fiber's sponsorship and their TV truck!
Oktoberfest 2018 is made possible by the generosity of our sponsors, Hilliard Lyons, Gray, CPA, PLLC, Regal Title, AT&T Fiber, James McCawley DDS Family And Comprehensive Dentistry and Vision Building Group.
The Humidor will be on site selling cigars and Silver Hill Medical Clinic will be giving away
bottled water at their hydration station.
Advanced admission for craft beer drinkers $35
Advanced admission for designated drivers $15
Gate admission for craft beer drinkers $40
Gate admission for designated drivers $20
Advance sales will run until 4pm on September 28, 2018.