Siegel Model UN Wins and Will Compete in NYC National Competition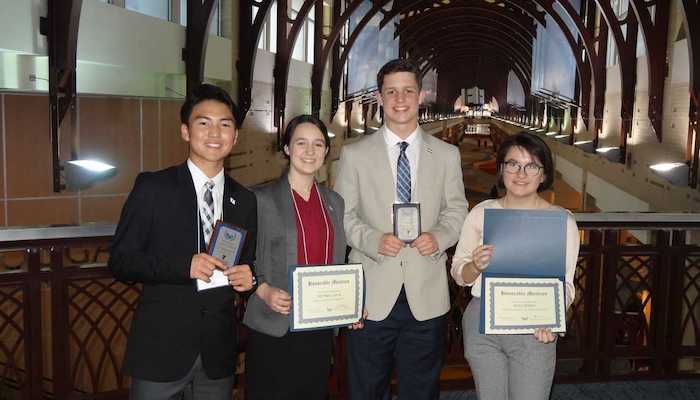 Siegel High School Model UN competed at the Southeastern High School Model United Nations conference last week. They were one of 26 schools attending. The five countries represented by Siegel–Netherlands, Japan, Iceland, Philippines, and Sri Lanka–competed against 75 other countries and over 600 delegates. The Netherlands (Malcolm Bryant, Zoe Chavis, Millie Jones, Andrew Bruce, Jahon Nasoori, Juliana Cote, Colin Crawley, Jacob Lockyear, Adri Klika, Deisy Ruiz, Caleb Nelson, and Emily Bruce) were awarded 3rd best country delegation out of those 80.
Senior Andrew Bruce (Industrial Development Organization, Netherlands) and junior Don Kim (Economic and Financial Committee, Japan) won Best Delegate in both their committees and will become the first delegates to ever represent Siegel at the National High School Model United Nations competition at the UN headquarters in New York City this upcoming March.
Freshman Emily Bruce (International Maritime Organization, Netherlands) and sophomore Grace Puzzo (Social and Humanitarian Committee, Philippines) were also recognized with Honorable Mentions for their performances in committee.