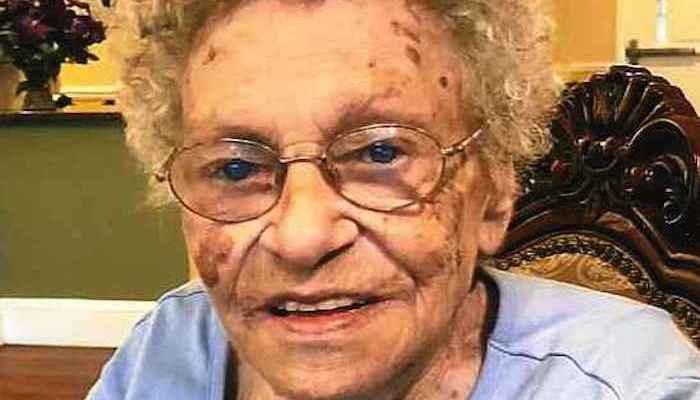 Helen Ruth Pace "RuRu", age 91, of Smyrna passed peacefully on Saturday, November 24, 2018. She was born in Johnson City, TN and was preceded in death by her mother, Maude Francis, father, Carmel Webster, sister, Imogene Webster, and her children, Janet D. Pace and John D. Pace.
Celebration of life will be 12 noon Sunday, December 2, 2018 at Woodfin Chapel, Smyrna. Debbie Sizemore will officiate. Interment will follow in Mapleview Cemetery.
She is survived by her granddaughter, Capri Luna and her husband Alberto and great grandson, Carson Luna.
Ruth was a very outgoing and social individual. She had a good sense of humor. When she was younger, she worked as a Secretary for the Commissary Officer. She will be greatly missed by all those who loved her.
In lieu of flowers, memorials may be made to the Alzheimer's Association in her memory.
Visitation will be from 10:00 am until 12 noon Sunday at Woodfin Chapel, Smyrna. 615-459-3254. www.woodfinchapel.com