Siegel Students Win at National Model UN Conference in NYC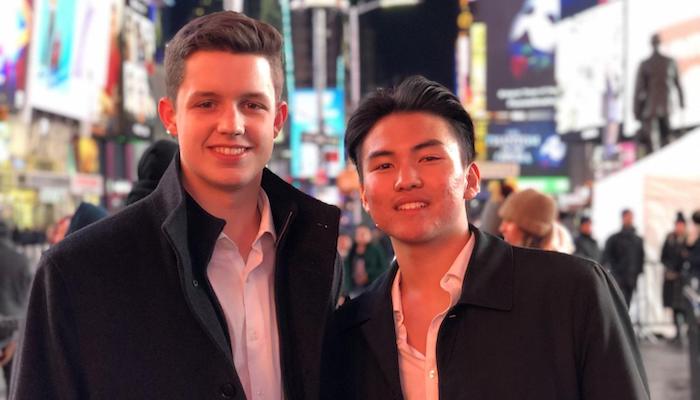 For the first time in school history, two students from Siegel High School's Model UN team competed at the National High School Model United Nations Conference (NHSMUN) in New York City earlier this month.
Andrew Bruce and Don Kim earned Best Delegate in their committees at the Southeastern High School Model UN (SHSMUN) Conference this fall in Chattanooga, securing each of them a place on SHSMUN's All-Star Delegation to New York, where they competed against some of the best and brightest delegates from across the globe. Between its two sessions, NHSMUN hosts 5000 participants from more than 75 countries and 300 schools each year, making it one of the largest and most diverse conferences in the world. Representing the Republic of Côte d'Ivoire, Bruce competed in the UN Development Programme and Kim in the UN Conference on Trade and Development, where they debated pressing global issues such as gender-based violence and the paradigm of the oceans' economy.
Among many schools ranked in the top 25 for Model UN worldwide, the Bruce and Kim's All-Star Delegation earned the Small Delegation Award of Merit for their collective preparation and performance in debate, the 3rd highest honor the conference offers.
Pictured from left to right: Andrew Bruce (senior) and Don Kim (junior)