TriStar Stonecrest Medical Center adds web-streaming cameras to neonatal intensive care units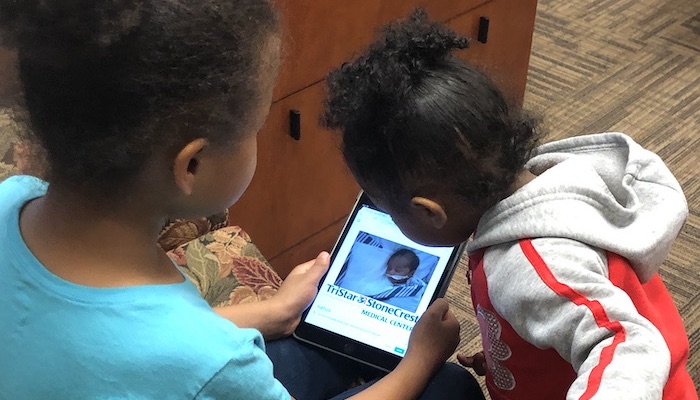 TriStar Health which includes TriStar StoneCrest Medical Center, has added NICVIEW web streaming cameras to the Neonatal Intensive Care Units (NICUs) at five of its Nashvillearea hospitals. The TriStar hospitals with this new technology include TriStar Centennial, TriStar StoneCrest, TriStar Summit, TriStar Hendersonville and TriStar Horizon medical centers.
Each NICVIEW camera will be mounted on the wall near the infant's bed and will allow families to view their babies 24/7 through a password protected livestream. "We are thrilled that we're now able to offer this service to our NICU families. NICVIEW cameras will give families the opportunity to connect with their infant and feel close to them no matter where they are" said Lou Caputo, CEO of TriStar StoneCrest Medical Center. "The installation of these cameras supports TriStar StoneCrest's personalized approach to medicine, promoting the best possible experience for our patients and their families."
TriStar's NICUs treat newborns who need additional care in their first days, weeks or months of life due to premature birth or complications that arise after delivery. TriStar Health also offers neonatal transport services, allowing critically-ill newborns throughout Middle Tennessee convenient access to the highly-specialized care offered at TriStar hospitals. The new NICVIEW cameras are especially important for families with young children at home, allowing them to stay connected and close to their newest addition.
Elena and Celeste are one such example as their newborn sister, Laesta'a, is currently a NICU patient at TriStar StoneCrest Medical Center. Laesta'a was born five weeks early weighing four pounds on January 28. They aren't allowed to visit their little sister in the NICU, but their mom says they love being able to watch her at home on their tablet. "I watch her all day," said Christi Richard. "The girls enjoy seeing their Lala everyday. It keeps us close even when we can't be together."
For more information about TriStar's NICU facilities, as well as information about labor and delivery services, please visit TriStarHealth.com.
Pictured: Proud big sisters, Elena (7) and Celeste (2) of Smyrna, Tenn. watching over their new baby sister, Laesta'a who received treatment in TriStar StoneCrest's NICU.