Wings and Rings for Special Olympics at Toot's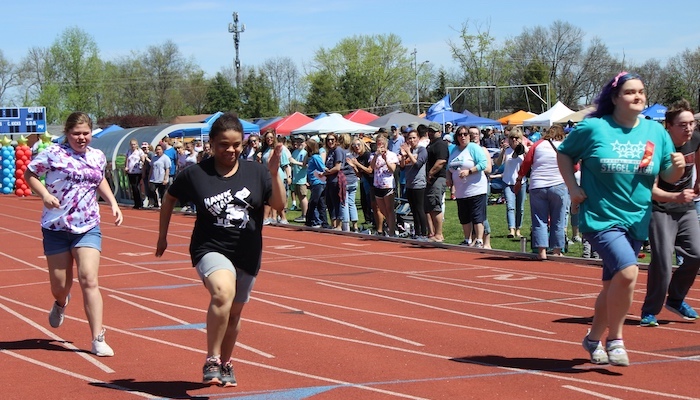 Sheriff's school resource officers will ask Toot's diners to support 43 Special Olympians representing Rutherford County at the Special Olympics Tennessee games.
SROs will collect donations during the Wings & Rings fund-raiser from 5 to 8 p.m., Tuesday, April 23 at Toot's at 860 Northwest Broad Street in Murfreesboro.
Coordinator Lou Paschall said donations will pay for the uniforms and registration fees of the athletes who will compete in aquatics, track and field, power lifting, bocce and tennis.
"We appreciate Toot's and the Sheriff's Office for helping us send athletes to a higher level of competition," Paschall said.
Toot's is offering a $5.99 Wings & Rings special of 10 wings or fingers and onion rings.
General manager Spencer Wilson said Wings & Rings is one of his favorite events at Toot's because of the customer's support and the restaurant's way of giving back to the community since 1985.
"We like to think of ourselves as family here at Toot's on Broad, as well as all of our customers, so being able to provide the opportunity to raise money for a cause like the Area 16 Special Olympics means more to us then we can express through words," Wilson said.
"I cannot speak enough on how special it is to be a part of this event," Wilson said. "I do look forward to a great evening full of fun, fellowship, and great food with the Rutherford County Sheriff's Office on April 23."
SRO Jackie Bauer, who coordinates Wings & Rings for the Sheriff's Office, said the event is a good opportunity to contribute to the athletes.
"This is a chance to help raise funds for activities for Special Olympics athletes," Bauer said. "We live in a wonderful community that has always supported Special Olympics athletes. Please continue this tradition and join us."
Pictured: Donations from Wings & Rings at Toot's Tuesday will send Special Olympians like these running in the Area 16 Special Olympics in Rutherford County last week to compete in the state games in May in Nashville.