Hallie G. "Tiny" Lester obituary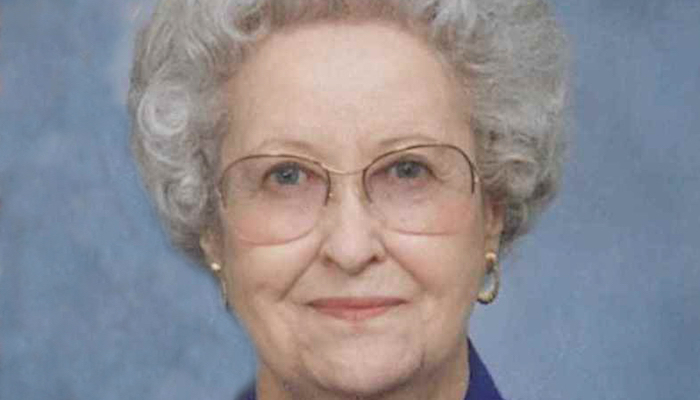 Mrs. Hallie G. "Tiny" Lester, age 89, of Murfreesboro, TN passed away Tuesday, October 9, 2018. She was born on November 13, 1928 to the late John H. and Eunice Allen Bowling, the youngest of eleven children. Mrs. Lester was a lifelong resident of Rutherford County, homemaker, and caregiver to her family. She was a longtime member of Belle Aire Baptist Church. If you ever met Tiny, you will never forget her.
Mrs. Lester is survived by her loving and devoted daughter, Eunice and her husband Dr. Ronald T. Leverette; granddaughters, Tina Williams and Rachael Ross all of Murfreesboro; and numerous nieces and nephews. In addition to her parents, she was preceded in death by her husband, Marvin B. Lester, and all of her siblings, Gracie Jennie, Cassie, Lillie, Fred, Clark, Gilbert, Benny, Darse, and T.R. "Petie." She will be greatly missed by her family.
Visitation with the family will be Friday, October 12, 2018 from 11:00am until 1:00pm at Woodfin Memorial Chapel. Funeral services will be held Friday, October 12, 2018 at 1:00pm at Woodfin Memorial Chapel. Burial will take place in Roselawn Memorial Gardens.
Memorials may be made to Good Shephard Children's Home, 203 Woodcraft Drive, Murfreesboro, TN 37127 in memory of Mrs. Lester.
An online guestbook is available for the family at www.woodfinchapel.com. Woodfin Memorial Chapel (615) 893-5151