SGC International Traveling Exhibition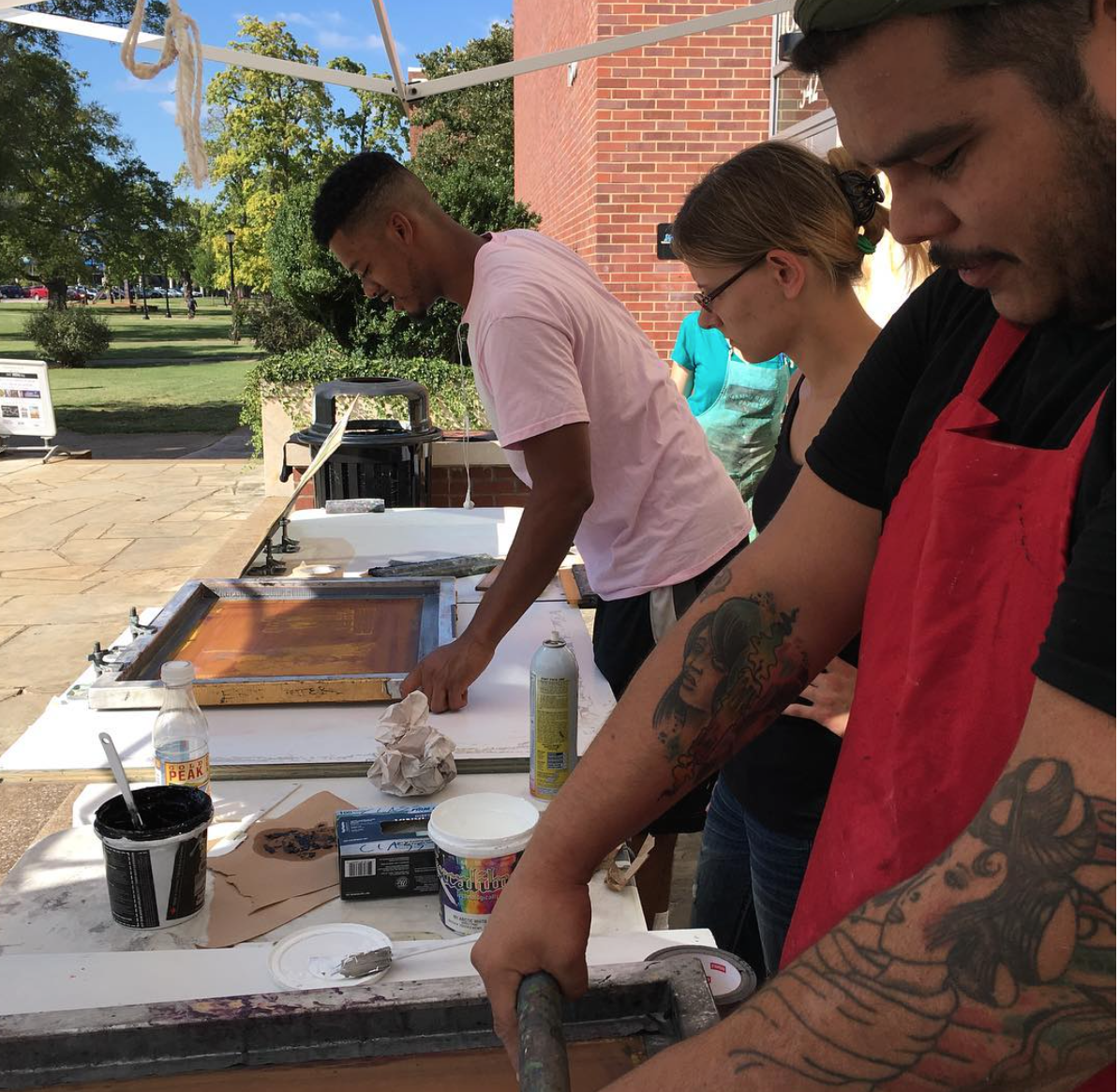 The opening reception for the Southern Graphics Council's 2015-18 Traveling Exhibition, a juried showcase of member prints will be held Saturday, January 20, 2018, 2-4 pm at MTSU's Todd Art Gallery, Todd Hall, room 224A.
Each print was selected for inclusion by noted painter and printmaker Ruth Weisberg, a Professor of Fine Arts at the University of Southern California. In total, 52 works were selected from 51 North American and International artists. While Weisberg's work focuses on her Jewish heritage and its traditions, the human body, and feminist themes her selections for this exhibit further celebrate the diversity, vibrancy, and broad range of print's contemporary themes and processes.
Among the works selected is, Northern Weather, a lithograph, screenprint, and graphite composition by MTSU Printmaking professor Nick Satinover. Other printmakers included are Todd Anderson, Katherine Aoki, Arturo Araujo, Kristen Bartel, Edward Bateman, Douglas Bosley, Mark Bovey, James Boychuk-Hunter, Kristin Leigh Calhoun, Aaron Coleman, Andrew DeCaen, Jean Dibble, Stacy Elko, DebiLynn Fendley, Donald Furst, Joan Karissa Gallego, Shelley Gipson, A Johnston-Schuster, Alan Larkin, Yvonne Leonard, Joseph Lupo, Beauvais Lyons, Ben Moreau, Marcia Morse, Beej Nierengarten-Smith, Meghan O'Connor, Dennis Olsen, Carrie Ann Plank, DeAnn Prosia, Jeera Rattanangkoon, Rosalyn Richards, Clifton Riley, Benjamin Rinehart, Kimberly Ritchie, Mark Ritchie, Hannah Sanders, Terry Schupbach-Gordon, Jason Scuilla, Geoff Silvis, Alan Singer, Grace Sippy, Robin Smith Peck, Ralph Steeds, Otis Tamasauskas, Tracy Templeton, Caroline Thorington, Ericka Walker, Joshua Watts, Art Werger Koichi Yamamoto.
The reception is preceded by a 1-3 pm student-led workshop that offers participants demonstrations with opportunities to learn the basics of screen printing while making multiple images through their own layered prints.
Satinover will present an overview of contemporary printmaking with a brief discussion of his own work Saturday, February 3, 2018, 3–4 pm.
The exhibition, workshop, and discussion are free and open to all ages of the public. Gallery hours: Monday–Friday 8:30 am–4:30 pm and Saturday: 11 am–4 pm. For directions, parking, or other questions 615-898-5532.