The Quest Begins Friday with Monty Python's Spamalot at Center for the Arts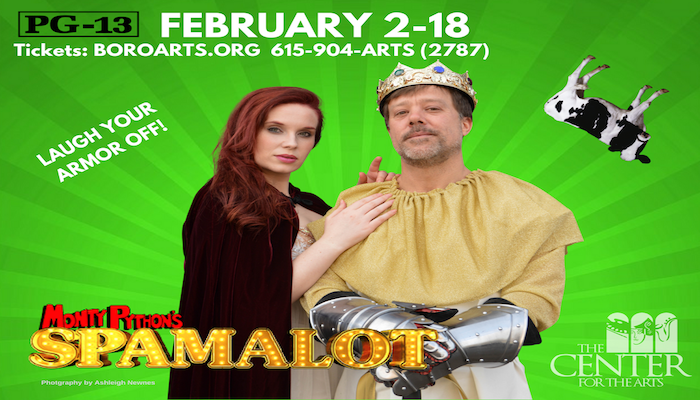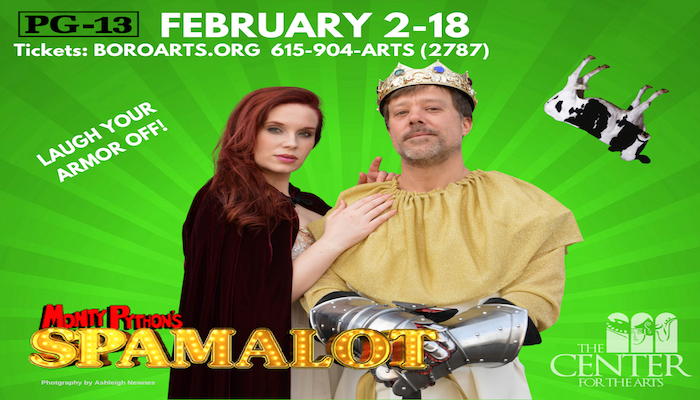 Monty Python's Spamalot opens this Friday at Center for the Arts in Murfreesboro. This outrageous, laugh-out-loud Tony winning musical is a parody of the legend of King Arthur and the Knights of the Round Table as they search for the Holy Grail upon instructions from God. In their journey, they meet several obstacles, including a line of beautiful dancing girls, flatulent Frenchmen, and killer rabbits.
While show-goers don't need to be familiar with its source material, Monty Python and the Holy Grail, to get the jokes, fans of the Monty Python style of humor will enjoy the parodies entwined in the production.
Spamalot director, Seth Gregory shares, "I was a huge Monty Python fan growing up and remember spending countless hours quoting Python while hanging out with my friends. This show is true to my sense of humor and I knew it would be a huge pleasure to direct it. When the opportunity came, I knew this was the show for me. The high level of talent in the cast solidified my excitement for this production."
In addition to these classic sketches, the musical score and theatrical references will please theater fans, with numbers such as "The Song That Goes Like This" and "Find Your Grail," which are deliberately made to parody known Broadway showstoppers.
Spamalot is rated PG-13 and is more appropriate for patrons 13 and older. Spamalot pokes fun at almost everyone and everything, even Broadway musicals! It is most appropriate for those who are not easily offended.
CFTA's December and January shows sold out quickly, so patrons are encouraged to reserve and/or purchase tickets to Spamalot before the show begins.
For more information, visit boroarts.org