Andrea Felice Williams Barnes obituary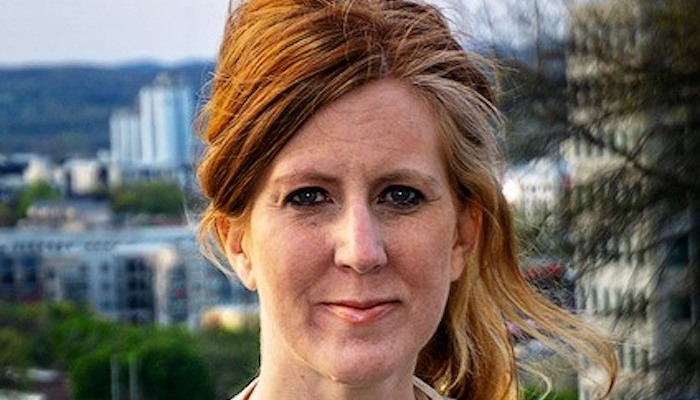 Andrea Felice Williams Barnes was born in Plano, Texas, on March 11, 1972, and passed away Thursday, January 31, 2019 at the age of 46.
Andrea is survived by her husband Doug Barnes, their three children Shannon Claire, Stanley and Jacob, her parents Myron and Linda Williams, her sister Donica and husband Dr. Ben Van Voorhees, nieces Kira and Lexie and nephews Christian and Luke Van Voorhees.
She grew up in Teays Valley, West Virginia, graduated from Nitro High School, West Virginia, in 1990 and from Southern Methodist University in Dallas with a degree in English in 1994. After college graduation, Andrea lived for a year in France to follow her love of the language and of the country.
Andrea met Doug in Nashville, Tennessee, and they were married there at Eastwood Christian Church on May 26, 2001. They lived several years in Houston, Texas, where all three children were born. Andrea had an interest in horses as a teenager and developed horse riding skills in dressage. She owned and cared for a horse named "Floppy". She loved her family and was a devoted and loving mother. She loved to laugh and spent many nights sharing funny videos with the family. She enjoyed visiting her family farm in North Carolina, gardening and sharing plants and vegetables she had grown. She loved to hike in parks with her friends. She loved music and one of her favorite songs was "I Can See Clearly Now".
Andrea suffered from an inner ear affliction called Meniere's Disease. An intensely caring person, she was a champion of those who were disabled and who were deprived of their civil rights.
She loved to take action portraits of Claire and her Irish dancing studio mates and of Stanley and Jacob in their sports activities. Andrea educated herself in photography and started a photography business, Half Moon Rising Photography. She was talented and her work was appreciated by all who viewed it.
A service will be held February 9, 2:00 P.M., at the Eastwood Christian Church, Nashville, Tennessee, with a reception immediately following. For those who wish to attend, a graveside service will be held that morning at 11:00 A.M. at the Triune Methodist Church Cemetery. The family requests that memorials be made to the charity of your choosing.
An online guestbook for the Barnes family is available at www.woodfinchapel.com.  Woodfin Memorial Chapel. 615-893-5151.