Charles Smotherman obituary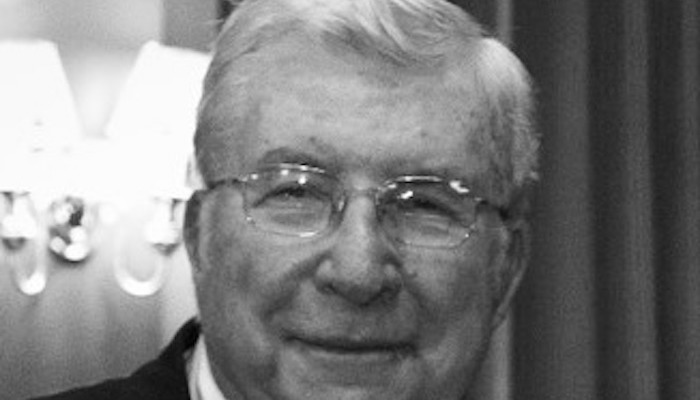 Charles Barry Smotherman was born November 9, 1933 in Murfreesboro, the only child of Grace Avanelle Fite and Charles Hinton Smotherman. He was a lifetime resident of Murfreesboro, a graduate of Central High School, class of 1951, and earned his Bachelor's degree in Business Administration from Middle Tennessee State College. He married Ona Mai Tomlinson in 1954 and remained her devoted husband for 64 years. He is survived by three daughters, Pamela Smotherman Kennedy and husband Gibert, Melanie Smotherman McHugh and husband Dan, and Suzanne Smothermen; four grandchildren, Grace Kennedy and husband Baldvin Einarsson, Gibert Kennedy and wife Marina Vivero, Jim McHugh, and Morgan McHugh Hilk and husband Matt; one great-granddaughter, Lilja Kennedy, and first cousins Nicholas Zumbro, Don Fite and wife Judy.
Mr. Smotherman was a member and deacon of First Baptist Church, Murfreesboro. He belonged to the Exchange Club and served as President of the Murfreesboro chapter as well as the Tennessee State Exchange Club. In the 1970s he was the president of the Murfreesboro Chamber of Commerce. Mr. Smotherman was elected to serve on the Board of Governors of the Southern Motor Carriers. He built a successful career in the trucking business and was a partner in S&W Freight Line and A&M Leasing until he retired to play golf and enjoy his family in 1988. During retirement he served as the Chairman of the Cable Commission for many years. He was known for his humor and countless witticisms. He told the same funny stories hundreds of times, but they were always funny because he enjoyed them so much and his timing was impeccable. He read the newspapers every day, including all the comics which he still called "The Funnies". He actually thought they were really funny, and frequently cut them out and sent them to his daughter in South Carolina. He never forgot anyone's birthday and he faithfully visited friends and relatives who were homebound, until his health made it impossible to continue. In spite of his failing health, he never complained, and he remained good-humored and funny until the end.
He never cussed in front of his family except on the golf course.
Visitation 3PM until 7PM Saturday at Woodfin Memorial Chapel. Funeral service will be 2PM Sunday at Woodfin Memorial Chapel with Pam Pilote officiating. Burial to follow in Evergreen Cemetery. www.woodfinchapel.com