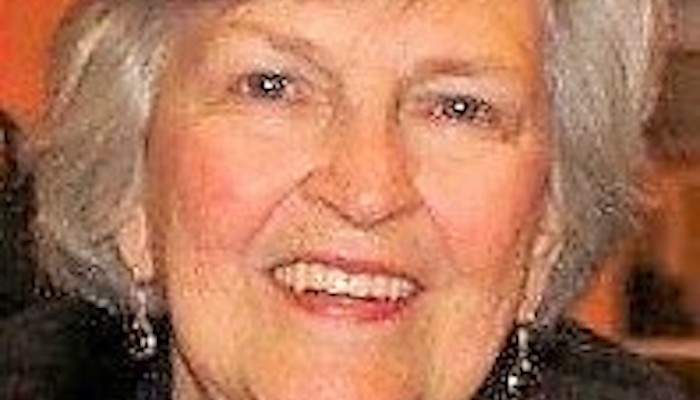 Nancy Sugg Dodd, March 16, 1932- January 11, 2019, died at home surrounded by her family and with deep gratitude to Alive Hospice of Murfreesboro. She was preceded in death by her husband of 56 years, David T Dodd, MD; her parents Octavia and Harbard Sugg; sister Jane Alston, Boynton Beach Fl; brother Harbard (Bud) Sugg Jr., Xenia Oh; son-in-law Peter I Karl, PhD, Huntingdon, Long Island, Ny; and a sister-in-law Betty Lytle Kelton, Lascassas Tn.
She is survived by her four children, Leslee Dodd Karl, PhD of Murfreesboro; David (Chip) T Dodd, PhD (Sonya) of Murfreesboro; John Harbard Dodd Sr. (Harriet) of Memphis; Phillip Sugg Dodd (Melissa) of Murfreesboro; eight grandchildren; John (Jake) Harbard Dodd Jr. (Courtney) of Wilson, Ark; David Tennyson Dodd III (Julia) of Nashville; John William Dodd and Phillip Sugg Dodd of Nashville; Laura Grace Dodd of Portland, Or; Caroline Fair Dodd of Atlanta, Ga; Griffin Meagher Dodd, UT Knoxville; Thomas Pierce Dodd of Murfreesboro; great-grandson John Harbard Dodd III of Wilson, Ark; sister Dorothy Snyder of Springfield Oh; sister-in-law Jeanie Sugg Jackson Oh; brother-in-law Paul Sanders Dodd Sr. of Lascassas, Tn and many nieces and nephews.
Nancy was a native Mississippian. After graduating from Clarksdale High School, she attended Baptist Hospital School of Nursing in Memphis graduating with an RN degree in 1952. Nancy and David married in May of 1954 in Clarksdale, MS and moved to David's home town of Murfreesboro in 1960 where he opened a surgery practice and built a home that became a fixture in the community. Nancy was very active beginning with PTA at Reeves-Rogers and then Oakland High School. She was co-leader of the first integrated Girl Scout troop in Murfreesboro and served for many years on the Cumberland Valley Girl Scout Council. She was a member of the Rutherford Co. Planning Commission, on the Board of the Rutherford Co Drug Court and the Rutherford County Medical Alliance. Nancy and several friends formed the Painting Angels, a watercolor group, and staged a show of work hanging in the trees surrounding her home on Pitts Lane.
She was a member of Col. Hardy Murfree Chapter, DAR; Huguenot Society of the Founders of Manikin Co Virginia; Oaklands Association; The Woman's Club of Murfreesboro, CASA, and Master Gardeners of Rutherford Co. Nancy attended World Outreach Church.
David and Nancy opened their home on Pitts Lane to literally thousands of friends and neighbors as the location of fundraisers for various local charities and groups. Beginning in the 1970s with school related activities and continuing until 2012 with the Oaklands Association Christmas Gala. The first local garden party fundraiser was held at their home in the early 1980's in support of the Murfreesboro Little Theater. Among the other groups welcomed were Main Street, PAWS and Pearls, Fellowship of Christian Athletes and Young Life. Nancy and David were supporters of their community for over 50 years in ways that were never advertised.
Visitation will be Thursday from 4:00 until 8:00 p.m. at Woodfin Memorial Chapel. Funeral services will be 11:00 a.m. Friday at Woodfin Memorial Chapel with burial following in Evergreen Cemetery. Presiding Minister and long-time family friend Phillip Robinson of New Vision Baptist Church will officiate. Her grandchildren will serve as pallbearers and honorary pallbearers will be Jim Boerner MD; Ray Johnson, MD; Mr. Mac McCord; Jeff McCullough JD; Marc Overlock, JD, David Sain, DDS.
Memorials in memory of Nancy may be made to Alive Hospice of Murfreesboro, 1629 Williams Dr, Murfreesboro, TN 37129. An online guestbook is available for the Dodd family at www.woodfinchapel.com.