Day of Nations comes to Oakland High School Homecoming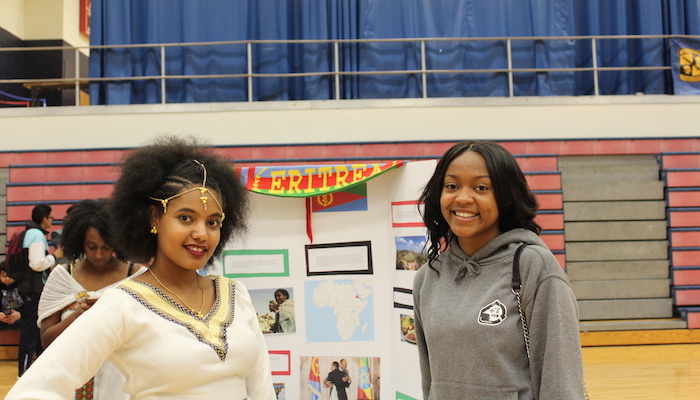 Kalkidan Dejene, an Oakland High School International Baccalaureate (IB) diploma student planned and organized a Creativity Activity Service (CAS) project that involved enlarging understandings within the OHS community. She was assisted by OHS senior Quintana Lytle.
The project was entirely student driven and involved the entire Oakland community.
Students and parents set up and worked information tables based on their own backgrounds and traditions representing over 15 different countries. The tables included artifacts and objects that symbolize their countries, authentic food, and traditional dance.
The purpose of the day according to Kalkidan was to "introduce the many different ethnic groups that are represented at Oakland and to help everyone to learn to appreciate the diversity that is present at my school."
Oakland High School is an official International Baccalaureate school. Student projects like this are an integral part of the IB experience. OHS is proud to showcase the work of students and is especially proud of Kalkidan Dejene and Quintana Lytle for organizing this event as part of the school wide homecoming festivities. For more information about the OHS IB program, please contact our IB coordinator, Ann Borombozin (borombozina@rcschools.net).